MathGen Math Worksheet Generator Demo Page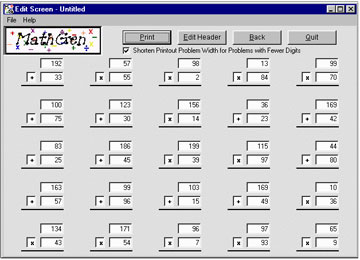 Now we are back to the Edit Screen.

Click the Print button or the Next button to go to the Print Options screen.


Home - What is MathGen? - Free Worksheets - Demo - Prices


Copyright © 2018 Garner Systems - MathGen.com. All Rights Reserved.