MathGen Math Worksheet Generator Demo - Edit Header Screen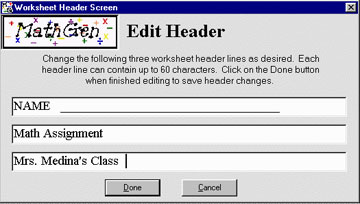 The Edit Header screen allows the worksheet header to be customized as desired. Each line can have up to 60 characters.

Click the Done button or the Next button.




Home - What is MathGen? - Free Worksheets - Demo - Prices


Copyright © 2018 Garner Systems - MathGen.com. All Rights Reserved.