First Grade Math Worksheets



Math Worksheets Grade 1


By the end of first grade, most students should understand addition and subtraction problems using numbers up to 100. Typical first grade math worksheets would use one or two digit numbers added or subtracted to a one or two digit number. Select addition or subtraction on the left navigation bar.
Create Unlimited Math Worksheets for 1st Grade Kids with MathGen Software!
Sample Math Worksheets for First Grade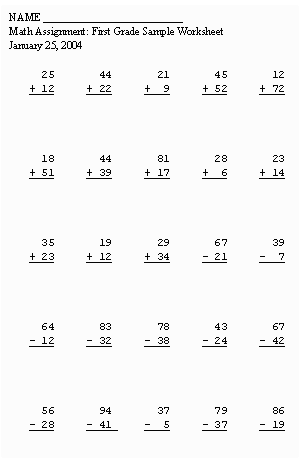 Copyright © 2018 Garner Systems - MathGen.com. All Rights Reserved.