MathGen Math Worksheet Software
Home
What is MathGen?
Free K-6 Sample
Worksheets
Demo
Prices


Free Printable Worksheets by Type
Addition
Subtraction
Multiplication
Division
Mixes of Several Types
Fractions


Math Worksheet Examples
Worksheets for Kindergarten
Worksheets for First Grade
Printable Worksheets

Print Math Worksheets in seconds with MathGen!

Visit our Sponsor
Hot Springs, Arkansas Best Restaurants HotSpringsTips.com
Create Unlimited Printable

Worksheets for Kids with MathGen Software!
| | |
| --- | --- |
| Try our free printable math worksheets. Helps prepare for standardized elementary school exams. | |
Practicing basic math problems over and over helps to ensure a child has overall success. Creating a customized selection of printable worksheets is the first step in getting kids on the path to a solid understanding of basic math. It pays to have your child complete a number of printable worksheets until it is so easy they can finish them in record time. Now you are ready to make the worksheets a little more challenging so you can repeat the process.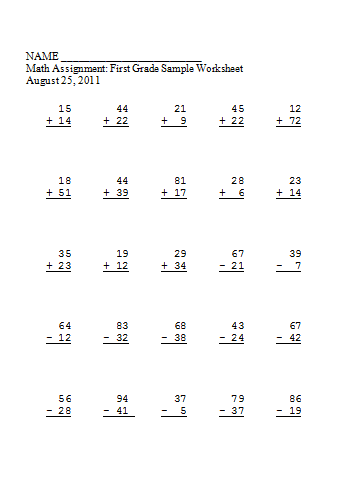 Take a look at the complete list of free sample printable worksheets for kids or select a math type to the left.
Get MathGen software for Windows and make unlimited custom printable math worksheets!