Math Worksheet Software - Math Help for K-6 Parents & Teachers


Free Sample Practice Math Worksheets for K-6 Children!



Providing almost 20 years of math help for teachers and parents! Get MathGen software for Windows 7 and Windows 10 and make unlimited custom printable math worksheets!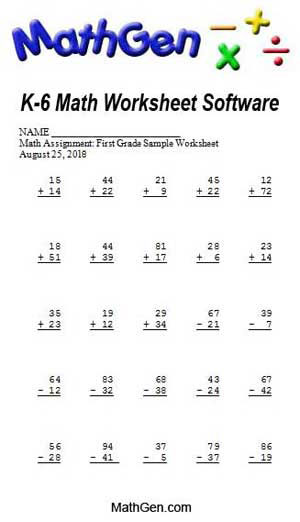 Used by K-6 Teachers to Improve Student Basic Math Skills! Free Sample Math Worksheets Here.
Copyright © 2018 Garner Systems - MathGen.com. All Rights Reserved.